Coldwell Banker North Shore
Videography + Photography + Print Marketing
Coldwell Banker North Shore
Services Provided
Real Estate Advertising + Marketing
Video Editing and Production

Skilled at editing in both Adobe Premier Pro and Final Cut Pro — our senior videographer works efficiently to create story-fuel videos while staying on budget.
In our latest video series for Coldwell Banker North Shore, we worked to showcase how this local, Minnesota-based organization ensures an exceptional client experience by helping clients buy and sell land, commercial property and luxury homes.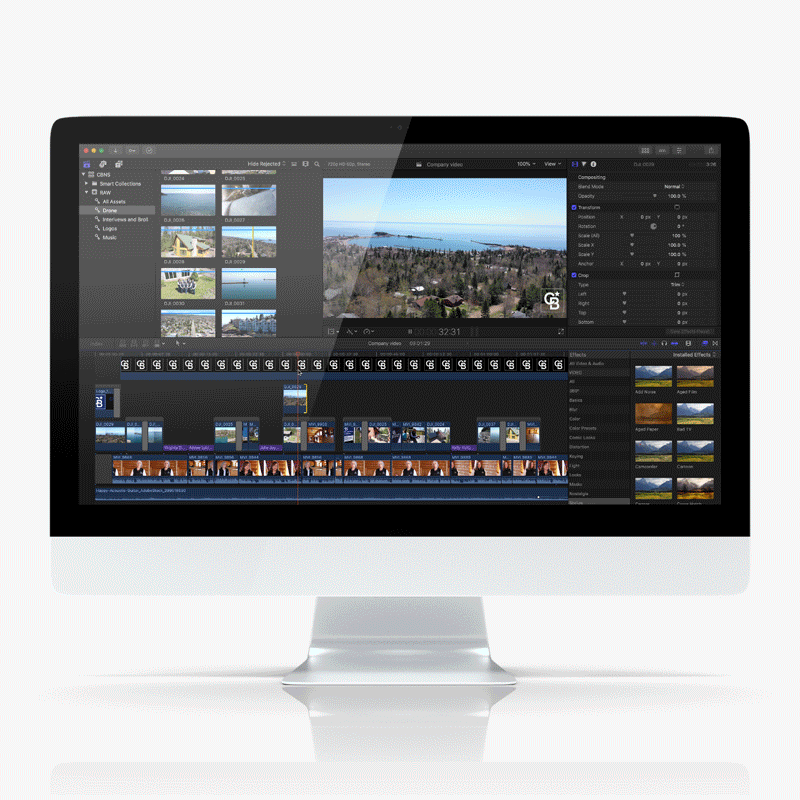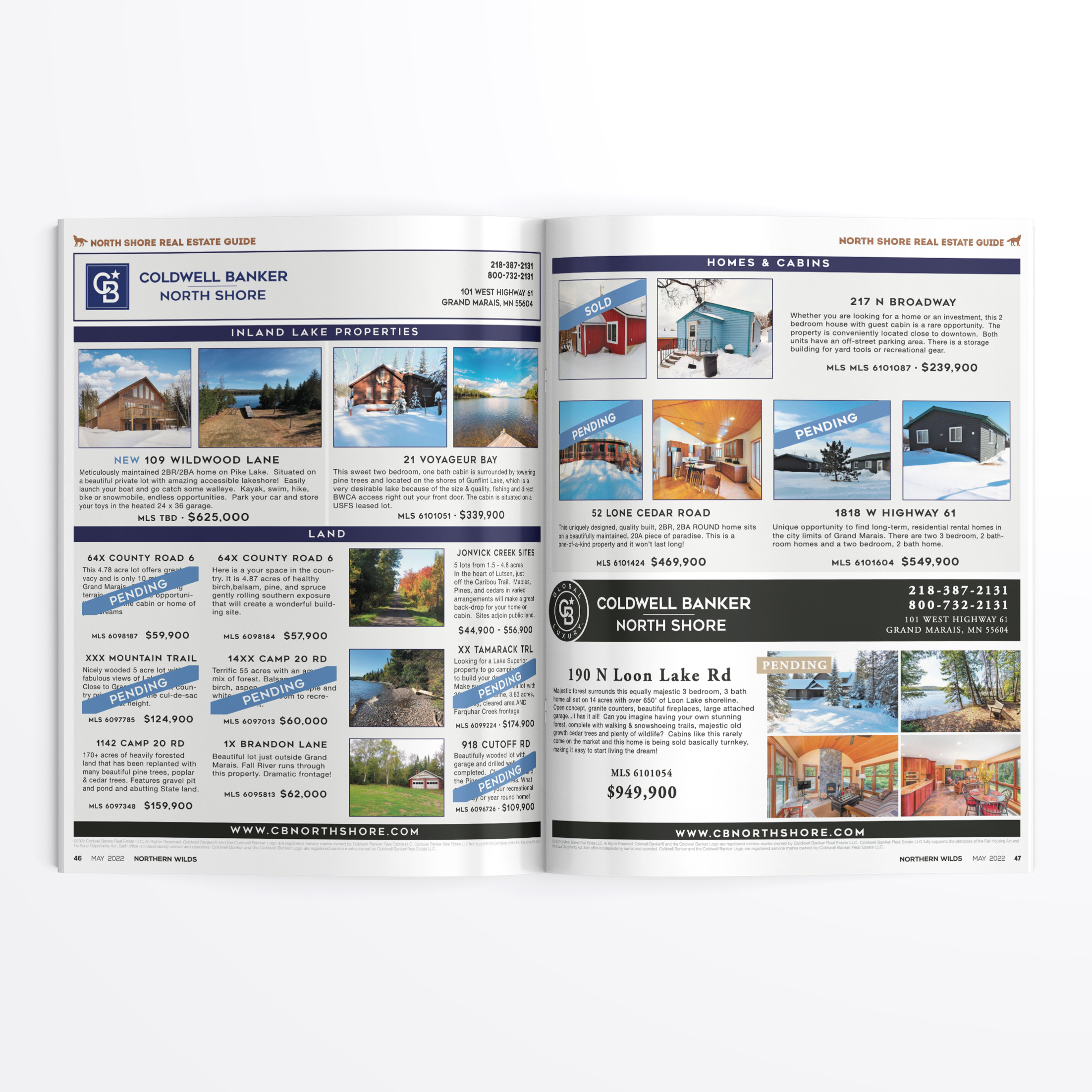 Newspaper + Magazine Advertising

Coldwell Banker North Shore places ads in locally-owned and -operated magazines and newspapers throughout NE Minnesota (including Northern Wilds) — and our team was tasked with showcasing its impressive, national brand, further emphasizing the trust current and potential clients can place in this business.