WooCommerce Website Development

Website Services Provided
Website Hosting + WooCommerce Development
WooCommerce + Trello Integration

Combining the power of the WooCommerce e-commerce platform with Trello, a visual work management tool, we created custom code to improve their daily workflow. When a customer purchases a bin cleaning package from SunWater Services, a Trello card gets created with a convenient map and counter tool to help them manage and complete multiple bin cleanings each season.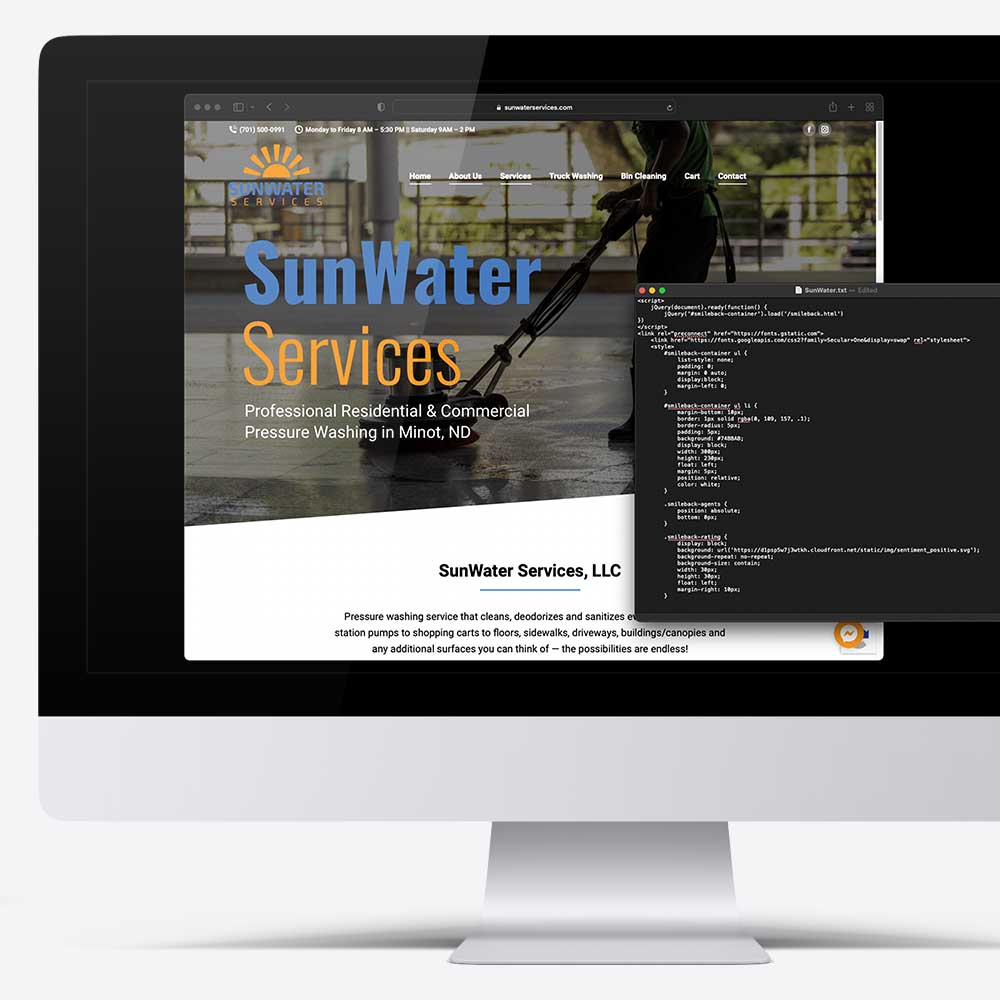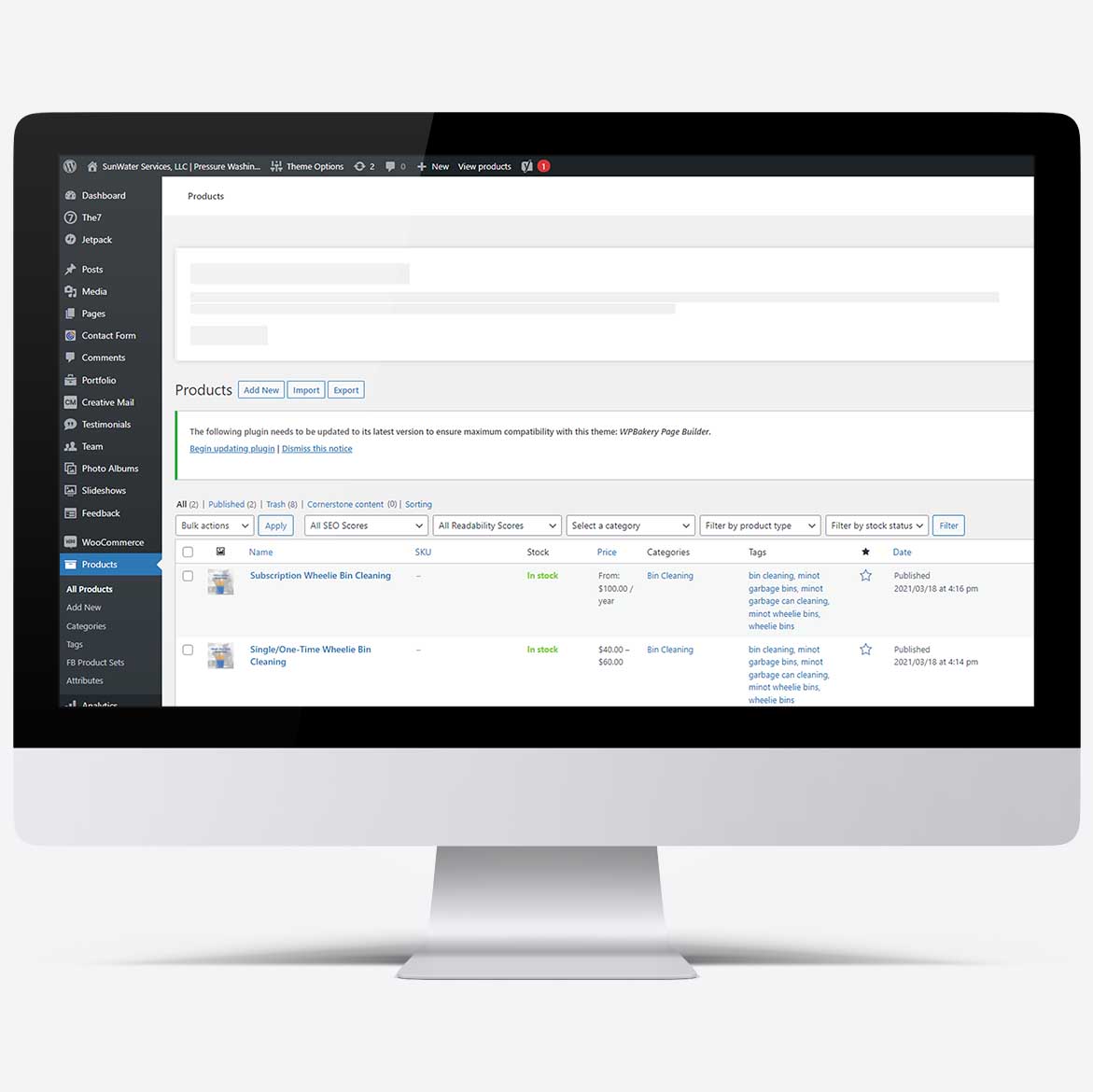 E-Commerce Product Management
Kero Creative's expert website development team built out a unique, subscription-based system to give customers the option to purchase multiple bin cleaning throughout the same season — while also offering individual bin cleanings to customers who are seeking a one-time service.